India
in our Hearts.
Youth
on our Minds.
5,000+ Dedicated Volunteers
12+ Years in Service
Presence in 6 continents,
25+ countries and Presence
in 100+ cities
Carried Covid-relief in 10+ states
Healthcare Services to
12,00,000+ people
Eye Camps benefitting
25,000+
people
SOCIAL NETWORK UPDATE
''In attaining our ideals,
our means should be as
pure as the end.''

– Dr Rajendra Prasad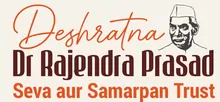 Our Vision
To initiate a social impact through
tech-powered education, holistic healthcare,
women empowerment, especially focussed
towards the youth to see an all empowered
INDIA@100.

Our Mission
To work towards a New India, spanning
from unserved villages to the smart cities
where every citizen has Total, Absolute &
Assured access to Social, Political &
Economic development.
''My existence as a human is meaningful only when I add meaning to the existence of those in need.''
Manish Sinha
Founding Member
India Positive
India Positive is the brainchild of Manish Sinha – a thoroughbred professional with global education and experience. A B. Tech. from NIT Warangal, Manish joined Bharat Petroleum Corporation Ltd. and after a few fruitful years with BPCL, he decided to pursue higher education in USA. He stayed back and worked in USA for a decade with some of the world's largest and most reputed multinational organizations.
But ultimately the desi in him brought him back to serve the nation and its people. Bihar became Manish's initial karmbhoomi. He used his skills, knowledge and experience to create a grass root level movement to transform Bihar by encouraging entrepreneurial
thinking and nurturing talented youth to realize their potential. Along with that, today, numerous social activities for the marginalised are being carried out on
regular basis.
Gradually, Manish enlarged his canvas to focus on issues of national importance, like Cashless Drive at villages, providing dry ration to thousands of migrant families living in different states like Delhi – NCR, Maharashtra, Punjab and other states during the ongoing Covid-19 crisis and running OPD clinics in Delhi-NCR.
Core Team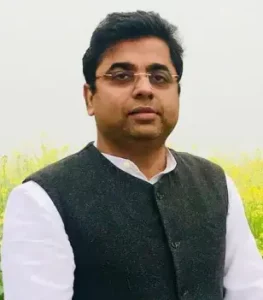 Manish Sinha
is a Social Worker – Coordinator India Positive & Bihar Positive, Shyama Foundation, NBMCL -T20 and Co Convenor, NRB Cell, Bihar BJP Entrepreneur.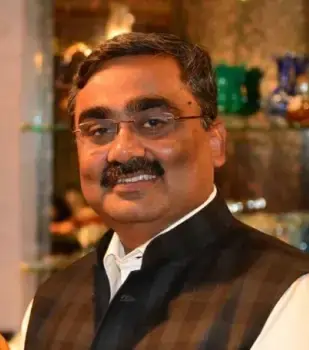 Rajnish Sinha
is a Entrepreneur / Business Head of Akaar Global based out of Dubai, UAE. He is currently handling businesses in the manufacturing, trading, services and IT domains
Ravi Ranjan
is a technology leader based out of Texas, USA. Additionally, he serves as the president of Bihar Association of North America, a social and non-profit organization.
Rohit Lal
is a Experienced Banking Leader now running a Skill Development Company focused on the BFSI Sector, India. Experienced Leader with a demonstrated track record in the financial services industry.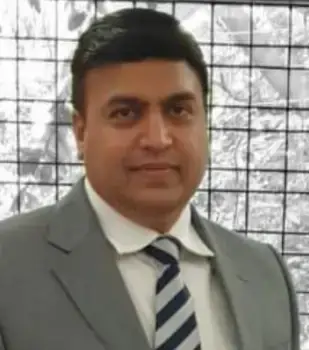 Anish kumar
Managing Director
I-Novate Technologies Ltd.
Advisory Board
Enlightening our Path
Dr Manish Kumar
Former MD & CEO NSDC,
Former Secretary to Government of Tripura,
Power & Home Departments, IAS
Anubhav Mathur
Founder & Chairman
Million Sparks Foundation (MSF),
Founder and Adviser for Tech Incubator,
Angel Investor for numerous startups.
Shri Uday Sahay
Former Dy DG Prasar Bharti,
Director Information and Publicity Delhi Govt,
Voluntary Retired IPS, AGMUT cadre,
Author of multiple best sellers
India Positive is an idea whose time has come. An energy influx of illuminated minds that have assembled in this organisation-less organisation, India Positive is a not-for-profit institution, purely based on TRUST which aims to work with the State and Central Government and transform the lives of people in India.
Founded in 2012, India Positive is inspired by the life and teachings of the First President of India – Bharat Ratna Dr Rajendra Prasad, and has been relentlessly working to champion the cause of youth of the nation and motivate them to become self-reliant. It firmly believes that the vision of luminaries like Dr Rajendra Prasad can enlighten the entire generation and take it to the path of success.
India Positive is actively involved in Community Health, Youth Development, Humanitarian Aid, Women Empowerment, Sports Promotion and Education & Skill Development. Since its inception, it has been at the helm to bring radical changes in these areas to realize the dream of a NEW INDIA.
Based out of Delhi, India Positive has a diverse base of thousands of volunteers and members who extend throughout the country and other nations.
Mission
Mates
Shyama Foundation, a not-for-profit organization and community health provider running health centres. Benefitted 1,00,000+ people in
multiple cities.
Bihar Positive is a collective effort of like minded Bihar is including Bihari diaspora spread over the country and globe who dream and believe in the idea of a New Bihar. Distributed 6000+ packs of dry ration, 7500+ cooked meals, sanitizers &
masks during Covid 19
Janta Positive Clinics is a step towards affordable healthcare for BPL families in & around Ghaziabad. Plan to cater to around 10 lakh marginalised villagers, slum dwellers, maids, guards and labourers.
Bihar Income Generation at Grass Root (BIGGR) was conceptualised to build a trustworthy eco-system connecting bright youth, opportunity providers, mentors and partners to drive innovation at the ground level. Bihar Positive carries a vision to make Bihar 'A Trillion Dollar economy by 2040'.

Narmada Babu Memorial Cricket League, a state level T20 tournament was started in 2013 to inculcate a sense of leadership and responsibility amongst rural youth and promote spirit of competitiveness 2.5 Lakh + rural youth, teams from 3 states and 15 rural districts engaged in last 8 years